Natural Hemp Oil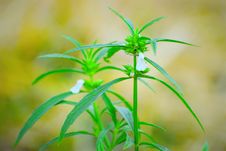 Natural Hemp Oil, or Cannabidiol (CBD) is not a new product, but it seems that way because it was put on the shelf for many years.
CBD has made a resurgence due to its beneficial properties. In an old 1930's medical book I have, it designates dosage amounts of Natural Hemp Oil to give a patient, in the form of cannabidiol tincture. So I'm assuming the medical world was aware of this compound and it's usage quite a while back.
CBD oil is a very beneficial product. If you haven't heard of it or are not sure of it, I would like to give you some general information on Natural Hemp oil (CBD). In addition, if you desire more in depth research, there will be links provided at the bottom of this page for your convenience.
Click here to order your own pure, safe, pharmaceutical grade hemp oil.

---
What is Natural Hemp Oil
As CBD Oil?
CBD is the abbreviation for 'cannabidiol' and for this website, we will be referencing CBD-cannabidoil from Hemp plants. What is Hemp and what is it used for? Click here for more information that is easy to understand.
Non-psychoactive CBD oil comes from Hemp and having very minimal or no THC in it, makes it ideal for therapeutic use. Hemp is not marijuana.
There are 113 currently known cannabinoids, each playing a role in the endocannabinoid system. Tetrahydrocannabinol (THC) and cannabinol (CBN) are two other well-known types.
CBD from hemp plants is a non-psychoactive compound, which means that people do not feel 'high' after using it.
Proponents appreciate and use the compound for its wide range of benefits. Its main job is to maintain homeostasis in the body and is considered safe.
---
Human Endocannabinoid System
and
Maintaining Body Homeostasis
According to the Cannibas Research Innitiative at UCLA School of Medicine, the following was stated:
"In the 1990's, scientists discovered endocannabinoids, the natural cannabis-like molecules produced by the human body.
Scientists began to realize cannabis-CBD, exerted its effects, in part, by mimicking our endocannabinoids.
It appears the main function of the endocannabinoid system is to maintain bodily homeostasis, which is biological harmony in response to changes in the environment.
Research initially suggested endocannabinoid receptors were only present in the brain and nerves, but scientists later found that the receptors are present throughout the body, including our skin, immune cells, bone, fat tissue, liver, pancreas, skeletal muscle, heart, blood vessels, kidney, and gastrointestinal tract.11
We now know the endocannabinoid system is involved in a wide variety of processes, including pain, memory, mood, appetite, stress, sleep, metabolism, immune function, and reproductive function.12,13 
Endocannabinoids are arguably one of the most widespread and versatile signaling molecules known to man."
explaining the Function of the Endocannabinoid System

---
We have used Natural Hemp Oil (CBD oil), almost 2 years currently, and have been very pleased with the results. Our grand daughter uses it, with the consent of her health provider, in conjunction with what he recommended. She had multiple seizures a yr. ago and none since then.

Click here to find out how Hemp is different from Marijuana?
This information is not to state that this product is intended to diagnose,
treat, cure or prevent any disease. It is information only.
---
---
I personally believe, that God in his infinite love and wisdom provided everything we need for both our physical and spiritual well being. He gave us his awesome creation for our sustenance and health, then made provision and hope for our eternal destiny .  Click on the link if you would like to know more.