Cooking with CO
(Coconut Oil)


Cooking with coconut oil is a breeze. It fries foods wonderfully and it is our choice of oil for pretty much everything that calls for oil or shortening.
There are many ways to use coconut oil and incorporate it into your diet.  It is a stable cooking oil and you can simply replace unhealthy oils in your recipes with it.  
It remains solid at room temperatures of 76 and lower and if refrigerated it remains very solid.  It can be used as a substitute for butter and margarine spreads and for baking. 
Coconut oil can be used in any recipe calling for butter, margarine, shortening, or any other oil you need a substitute for.  I even use it for my homemade biscuits, and we like them much better than when I would use lard or shortening, both of which, are very unhealthy.
---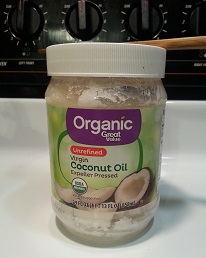 Frying With CO

At high temperatures, coconut oil is stable, however if it starts to smoke it is best to turn it down a little.  That high of a temperature will begin to deteriorate the oil and it will start to turn yellow.  One article I read said that you can increase the smoke point of coconut oil by combining it with Virgin Palm oil which makes it more suitable for deep frying.
However we deep fry with it often and we are very pleased with it.  The foods don't taste saturated with grease when you eat them.  Two of our favorites are homemade tortilla chips and potato chips fried in coconut oil. 
I have never tried mixing coconut oil with any other oil and so far, by itself, has worked fine for all of our frying needs.  My daughter-in-law uses an electric fryer, and she only uses coconut oil in it for all her frying.  She made homemade fried okra a while back and shared it with us….it was delicious, crispy and did not have a heavy oily taste.   
The most satisfying benefit of cooking with coconut oil is the fact that you are improving your health when eating it.  There are countless studies and papers written about the many benefits of consuming coconut oil and it's many other uses.  Some of which are referred to on my "Coconut Oil" page, sharing many other uses for it. 

---
Hashbrown frying comparison, The top batch was fried in Grapeseed Oil and the bottom batch was fried in Coconut Oil. (Dark spots are seasoning)
Homemade Hashbrowns Fried In Coconut Oil
My husband really likes homemade hash browns as well.  Fried in coconut oil they are crispy and tasty.  They are healthier as well, as opposed to when I used to use lard or shortening.  I grate a potato and put it aside for a few minutes, but no too long in advance or the potatoes will turn dark. 
I  put coconut oil in the skillet and heat it, just a little less than high, on my electric stove.  Then gently scrape the grated potatoes into the skillet of hot coconut oil and fry until desired crispiness, and flip it to fry the other side.  I usually season it with a little steak seasoning and kosher salt. 
I do use the deodorized coconut oil for things that I don't want to have a coconut(y) odor or flavor.  In researching, I found out that if it is not over processed initially, it should maintain good percentage of its healthy properties even if deodorized.
---
Baking With CO
Cooking with CO in the kitchen is not limited to frying.  It is a wonderful substitute for shortening which is hydrogenated and very unhealthy for everyone.
Here is short, recent news article from the Los Angeles Times about the FDA taking hydrogenated oils, which creates trans fats,  from the list of food additives it considers safe. 

As I stated previously, I use CO for homemade biscuits all the time.  If you want it to be more solid to help make flakier biscuits, put it in the refrigerator to get cold and hard before cutting it into your flour mixture.
My granddaughter makes wonderful biscuits and she uses half coconut oil and half butter… real butter. Not margarine, which is another synthetic, hydrogenated, oil product that is very unhealthy as well.
If you have a baking recipe that calls for vegetable oil you can just melt the coconut oil on very low heat, doesn't take much since it melts just above 76 degrees.  Use it exactly as you would any other oil for baking.  It works with mixes as well.

All the cooks in our immediate family, use coconut oil for all our baking.  That is 10 of us, including my 85 year old mom.  Took a little convincing to transition her over to coconut oil, but once she started using it, she's hooked. 
My mom is an accomplished bread maker, and she didn't want to use something that would mess up her finished product, that she had perfected over many, many years.  Our family didn't want her bread making to fail either, it's a delicious staple at our family gatherings!  But it hasn't failed, and it's as wonderful as ever.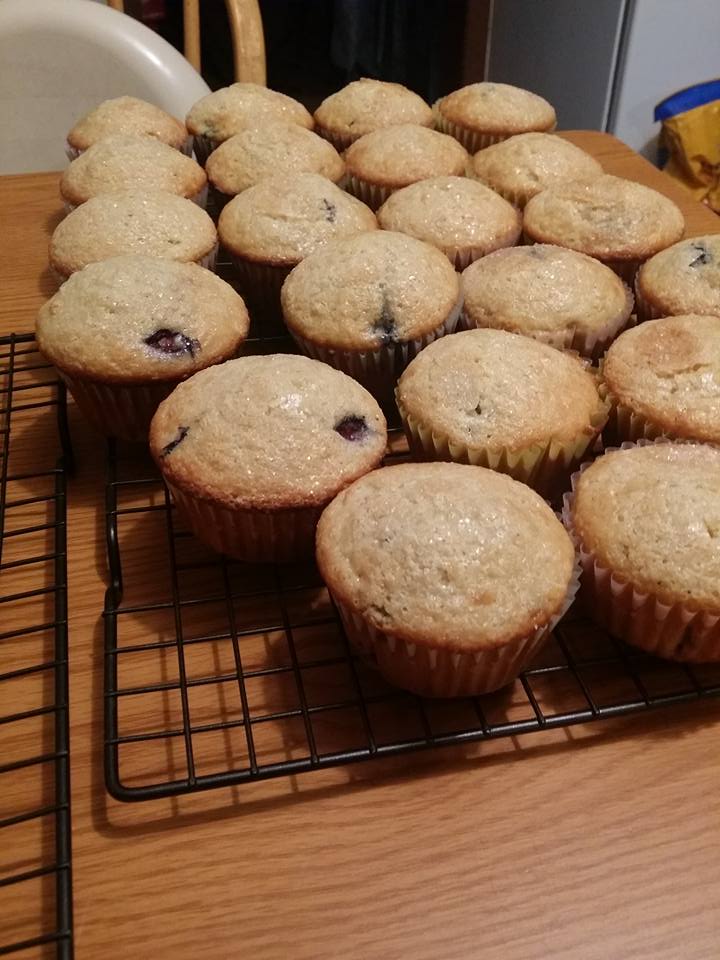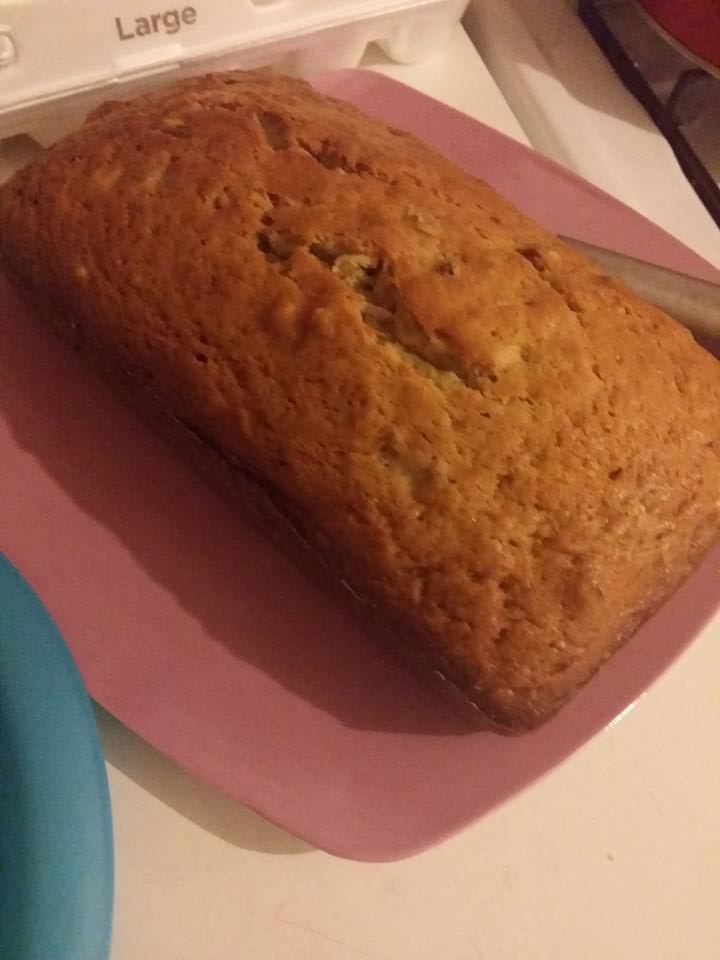 ---
Just to verify how much we use coconut oil for all our cooking here is a quick list of everything we use it in and for:
BAKING:
Brownies

Cookies (all kinds)

Tortillas (flour)

Cakes (all kinds)

Pie crust

Breads (yeast and quick breads)

Bar cookies

Biscuits

Muffins

Donuts

Dumplings

Cornbread (I use ½ coconut oil and ½ butter, we love the extra butter flavor)

Pancakes

Waffles

Grilled cheese if we run out of butter (it's not baking, but thought I'd throw it in here)
All deep fried foods that we fix, including meats.  In fact when I fix hamburger gravy, I drain the meat and use coconut oil as the fat for making my gravy.  It is much healthier than the fat off the meat. 
I fry our eggs in CO for breakfast and if we have turkey bacon, not my husband's favorite. Lol.  I fry it in coconut oil as well.
One of my daughters told me that she uses it to make her chicken fried steak, and her family, (husband and 4 boys), like it much better than when she previously used vegetable oil or shortening. She also said that coconut oil is literally the only "oil" she uses.

There's really not anything I can think of for daily use, that cooking with CO cannot be used for.  So why not give it a try and see for yourself how wonderful and versatile it is. 

I personally believe, that God in his infinite love and wisdom provided everything we need for both our physical and spiritual well being. He gave us his awesome creation for our sustenance and health, then made provision and hope for our eternal destiny .  Click on the link if you would like to know more.