Coconut Oil Pulling 
And Mouth Health       
Coconut oil pulling is great for teeth and gums.  I have severe gingivitis and some of my teeth were slightly loose.  When I started using coconut oil pulling, my gums tightened up and they became much healthier. My teeth became whiter as well.
---
What Exactly Is Oil Pulling?
Oil pulling is an age old practice that, according to several writings, has been around for thousands of years.  It is simple, cheap and completely natural using no medications, and only a natural oil, of your choice.  However, the choice of oil needs to be from a list of natural and not chemically processed oils.  Sunflower, sesame, olive or coconut are all good oils to choose from.
For more information on oil pulling here is  A small pdf book on coconut Oil Pulling by Lt. Col T K Rao.  It is only 15 pages long but gives a good background and more information that is gathered, and organized well.  I don't want to reinvent the wheel…so if you want to read more, it has facts and information as well as many testimonials.
---
Coconut Oil Pulling
Is Really Simple
It's a very simple process. I dip an average of 2 teaspoons on a spoon and put it in my mouth.  I start swishing it around and it melts completely in my mouth.  Most articles that I read on oil pulling, suggests swishing around 20 minutes each time.  I've gone shorter and longer, but I can always tell a difference when I'm done. 
The oil you use should be spit out after swishing. As you oil pull, toxins are absorbed into the oil and it is not good to swallow it.  By helping the body get rid of toxins that have accumulated, coconut Oil Pulling promotes healing.
Oil pulling works far better than mouthwashes because oils are far better at penetrating all the tiny crevices and small areas around your gum tissue and teeth.  Also, because of its ability to wipe out harmful bacteria in the mouth, oil pulling is known for its ability to help improve breathe, and reduce plaque in the mouth.
One definite benefit of coconut Oil Pulling is that it does effectively reduce the bacteria levels present in the mouth, and it can reduce tooth decay. It also freshens breath and helps to improve gingivitis, caused by plaque buildup.

Sesame seed oil used to be my choice of oil for "oil pulling", but when I learned that coconut oil could be used and knew it was much less expensive I decided to try it.   I actually like it better and my teeth became whiter than when I used sesame oil. However the nutty flavor of the sesame seed oil was pleasant, I liked it. 
Some people swear by swishing with an oil everyday.  I'm sure that is the best option, but the way schedules go on some days, I'm happy when I can swish 3 times a week.  Just that little bit, of three times, makes a big difference in my teeth and gums.  My teeth feel tighter when I swish and my teeth sensitivity disappears.
---
Brushing Between Oil Pulling Sessions
We also quit using regular toothpaste, especially if it has fluoride and other ingredients that we don't know how to pronounce.  We started using very natural ingredient toothpastes.
There are many natural toothpastes out there now that people are starting to learn how detrimental the chemical ingredients are to us, even in toothpaste.

Some have Charcoal and Coconut Oil which are both great teeth whiteners, and other ingredients that are natural.  However, be sure to check the ingredients list, some companies will slip by with some still, not so natural ingredients.  
One good rule of thumb is, if you can't pronounce it, it probably isn't natural and completely safe.  Research ingredients, it will really open your eyes to what is being slipped into our bodies without our knowing it.

Update:  It's been a couple of years since we started using natural toothpaste. But since then we have started making our own toothpaste and are very happy with it.  It isn't sudsy, but it is refreshing and whitens our teeth. Below is the recipe if you are interested:
---
Homemade Coconut Oil
and DE Toothpaste
Best mixed in a glass bowl, a cereal bowl size will work fine.
Start with approximately 1/2 cup coconut oil.
Add:  4-6 drops of clove oil,
5-7 drops of peppermint oil or to your taste,
Stevia as sweetener,
1 teaspoon of Baking Soda and
1 tablespoon of Diatomaceous Earth 

If your not familiar with DE then click on the link for more information, a great and completely natural product.  You can add more baking soda and not the Diatomaceous Earth if you desire.



---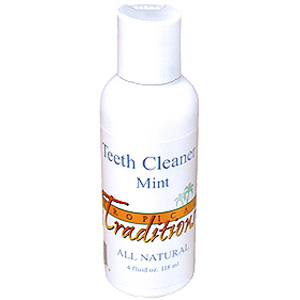 However if time is short for you, or you're not the make it yourself type, below is a link to an already made, all natural, healthy "Teeth Cleaner".  They don't call it toothpaste, but it gets good reviews.  As stated previously I make my own like my grand daughter did, but if I didn't, I would definitely try this.  Assorted flavors.
<---Click Here - On sale now!
---

Our granddaughter used just coconut oil, with a tiny bit of baking soda, as a toothpaste when she was having problems with sensitive teeth and gums. Regular toothpaste burned her mouth.  Her teeth got whiter even with that simple combination.  It was also easier on her gums and mouth.
All said and done you can start simple and swish with CO just 5 minutes, if that's all you can handle.  But give it a try, you might be pleasantly surprised.  Have fun.

copyright 2017 Best2bNatural.com